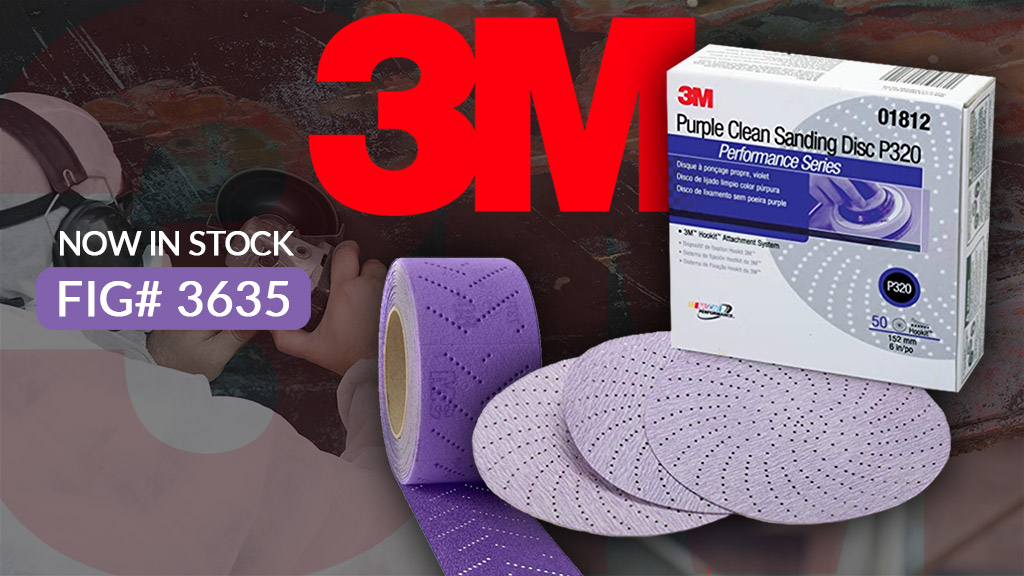 Lewis Marine Supply is excited about the availability of 3M's Cubitron™ II sanding disc. These sanding discs are great for prepping your boat for paint work. No one likes to constantly have to switch out discs. These sanding discs last at least 30% longer than traditional ceramic abrasives. Stop by Lewis Marine Supply and pick up your sanding abrasive discs to make quick work on your boat prep work.
About Cubitron™ II
Cubitron™ II utilizes 3M™ Precision-Shaped
Grain, which out cuts and outlasts conventional ceramic industrial abrasives
and requires less grinding force to achieve superior performance.
Its long-lasting sharp
triangular shaped grain and multi-hole pattern for superior dust extraction
make the disc ideal for marine paint removal, rough shaping, fine
feather-edging or final prep before blending or priming. The Hookit™ system
makes for quick disc change-outs.
We developed our Cubitron™
II Hookit™ Clean Sanding Abrasive Discs for superior cut and long disc life. It
features 3M™ Precision-Shaped Grain technology. This triangular shaped grain
cuts at least 30% faster and lasts at least 30% longer than traditional ceramic
abrasives. The disc is ideal for feather-edging, as a final sanding step before
priming and painting your boat.
Features
Now in stock: Fig# 3635, 3638
Lewis Marine Supply
We are a worldwide marine distributor offering quality boating products. Lewis Marine Supply provides fast and reliable nationwide delivery and global export services. Working with over 300 manufacturers, we source over 15,000 products to our customers in the marine industry.
We'd love to know what you think of this product! If you would like more information about this topic, or any other marine parts, please contact Lewis Marine Supply at: (800) 327-3792 or email us at: talktous@lewismarine.com
https://www.lewismarine.com/wp-content/uploads/logo-main.gif
0
0
wpadminlms
https://www.lewismarine.com/wp-content/uploads/logo-main.gif
wpadminlms
2019-08-13 09:00:35
2019-09-12 15:32:31
3M Sanding Disc For Prepping Your boat For Paint