Lewis Marine is a marine wholesale distributor to service professionals, boatyards, and OEM yacht builders with genuine OEM engine parts and boat accessories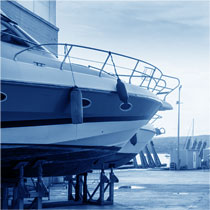 Boat Yards and OEM Builders Program Announced!
Boat Yards and OEM Builders (BYOB) was designed to bring focus to one of our main group of customers. Boat yards and Boat Builders. We are committed to helping your business by providing quality products, at the right price and product experts dedicated to many of the brands in this program.

Marine Parts
Lewis Marine Supply is a worldwide marine parts distributor offering a broad range of quality boating products. We provide fast and reliable nationwide delivery and global export services. Working with over 400 marine parts manufacturers, we source the products customers in the marine industry demand.
Marine Engine Parts
With our large inventory of inboard-outboard & outboard marine engine parts, you're sure to find the perfect boat motor parts you need. Lewis Marine Supply sells genuine OEM Suzuki and Honda Marine engine parts and boat accessories.