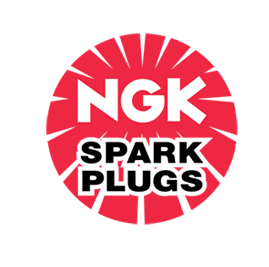 If you've been around marine engines, you have probably seen and heard of NGK spark plugs. Spark plugs are an integral component of your gasoline engine ignition system, providing the final transmission of electrical current into the combustion chamber to ignite the fuel.
Every time you get in and start your watercraft, you are most likely not thinking about what is happening inside your engine, which is how it should be. Let's face it, no one wants to be enjoying time on the water and experience engine issues. The correct spark plugs are a small, yet crucial part of keeping your engine reliable and running smoothly.
NGK has built a reputation for quality and reliability with their commitment to excellence. Insure confidence in your ignition system by taking the easy step of making NGK spark plugs a part of your maintenance program. Lewis Marine Supply stocks the majority of numbers in the NGK catalog of marine spark plugs.
NGK
NGK Spark Plugs – World Leader in Spark Plug and Oxygen Sensor Technology Since 1936, NGK Spark Plugs has been the world leader in technology, innovation, and world-class quality in the design of spark plugs. Today, NGK manufactures NGK Spark Plugs for virtually every automotive and engine manufacturer in the world.
About Lewis Marine Supply
Lewis Marine Supply is a worldwide marine distributor offering a broad range of quality boating products. We provide fast and reliable nationwide delivery and global export services. Working with over 400 manufacturers, we source over 30,000 products to our customers in the marine industry. We are based in Fort Lauderdale, FL with stores in Charleston, SC and Foley, AL
https://www.lewismarine.com/wp-content/uploads/logo-main.gif
0
0
wpadminlms
https://www.lewismarine.com/wp-content/uploads/logo-main.gif
wpadminlms
2021-04-19 10:00:27
2022-05-25 19:50:49
It's The Spark That Starts It All