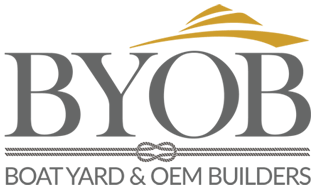 Welcome to BYOB – Your Boat Yard & OEM Builder Program
BYOB was designed to bring focus to one of our main group of customers. Boat yards and Boat Builders. We are committed to helping your business by providing quality products, at the right price and product experts dedicated to many of the brands in this program. A reliable supplier is critical to your business. We are here to make your job easier, more efficient and more profitable.
By becoming a member, you will receive annual special pricing on all of the products in the program as well as factory specials. These factory specials happen throughout the year with additional volume buys from the participating vendors.
In order to become a member:
Apply by requesting a simple application from your Lewis Marine Supply Representative
Or contact our team directly at byobinfo@Lewismarine.com
Your company must be in the boat yard repair service business or a boat builder
Your company must be an active customer in good standing
We require a yearly minimum to be established with your Lewis Marine Supply representative

Ready To Join?
We are wholesale only. Applying for this program does not automatically qualify you for an account.