About Us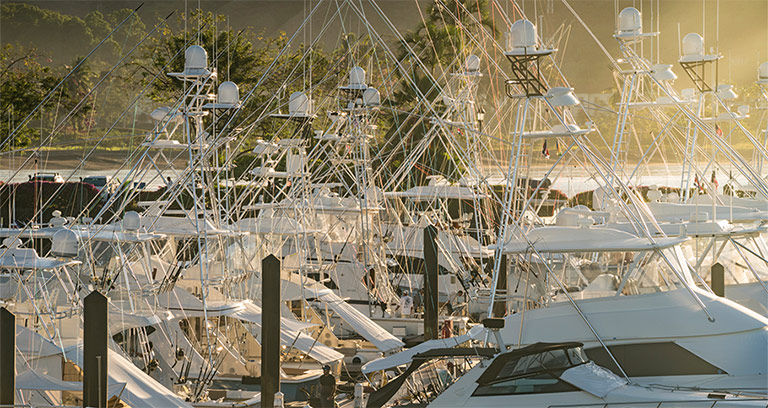 Lewis Marine Supply opened for business in August of 1956. Our founders Jim and Alice Lewis believed in exceptional customer service and coined the phrase "For Service Supreme call Lewis Marine".
We started and continue to operate at 220 SW 32nd St in Fort Lauderdale. Our commitment to customers and the marine industry has allowed us to grow to our current 85,000 square feet facility. We provide over 35,000 products purchased from 400+ marine manufacturers.
From 1956 to today, our commitment remains the same: "For service supreme call Lewis Marine"
We have exciting news here at Lewis Marine. In the first week of March 2019, the business was acquired by local Fort Lauderdale investor and long-term Lewis Marine customer. New management is focused on inventory supply and efficient technology investments to build on the Lewis Marine Supply legacy. Our existing dedicated sales and service team continues to work hard to deliver your supply needs and we look forward to expanding our team more in the coming months.
Our new leadership has the same values that started this company in 1956: high quality, "available-now" products with supreme customer service.
More exciting news is coming soon – continue to check this website and follow us on social media for regular updates. We welcome any comments and suggestions you may have. E-mail us at talktous@lewismarine.com or fill out contact form in Contact Us section.

---
Meet The Sales Team

Brett Anderson

Doug Austin

Donna Bjarnson

George Clavijo
Brian Cocks

Vincenzo Deliso

Chuck Haefner

Robert Gibney

Tom Huggins

Cindy Lookabill-Hall
Jon Lewis

Bobby Matos

Payton Millican

Cal Morrison

Janet Plevick

Ron Rock

Tony Santaguida

Ben Torrens

Scott Wagner

Laurie Reney

David Baker

Bill Massa

Kerry Wyatt

Wilson Scarborough